Hummus Records et la Brasserie de Montbenon présentent :
CLOSET DISCO QUEEN
& THE FLYING RACLETTES
au Domaine Potterat
Caveau du domaine Potterat, Cully
Dimanche 14 novembre 2021, 16h.

(Pass sanitaire obligatoire)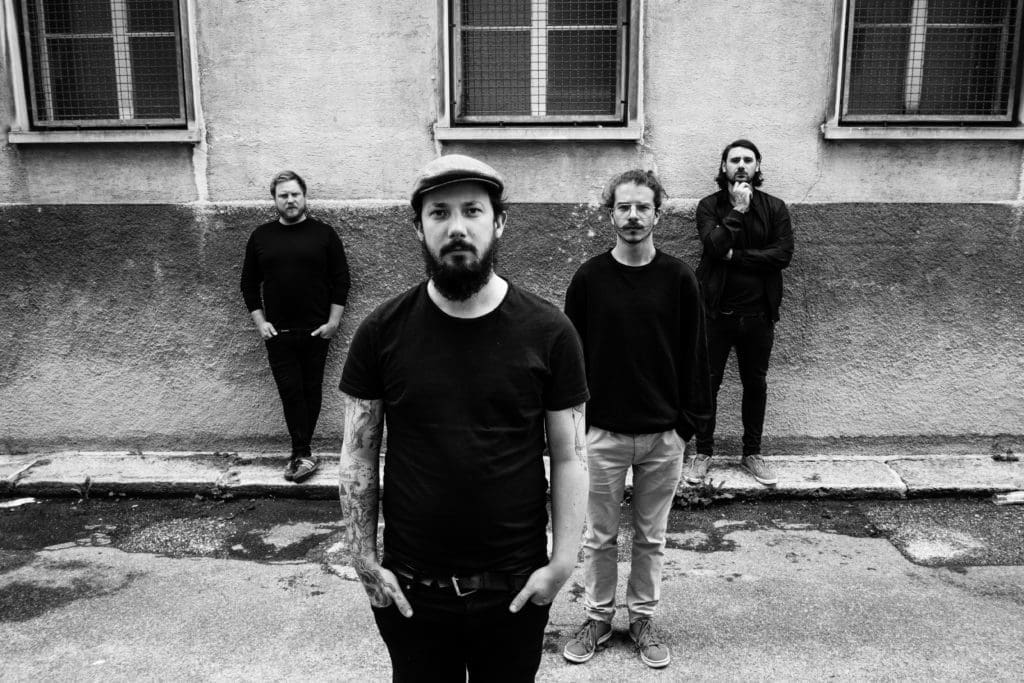 CLOSET DISCO QUEEN
& THE FLYING RACLETTES
Closet Disco Queen, au départ, c'est la moitié de Coilguns : Luc Hess (poum-tchac) et Jona Nido (drelin-drelin), qui s'ennuyaient ferme entre deux tournées, ont monté en 2015 un orchestre de party-rock instrumental, soniquement épais et jouissif. Par la grâce du Palp Festival, qui leur a « commandé » un concert inédit, ils sont cette année additionnés des « Flying Raclettes », soit une version à quatre. C'est toujours instrumental, mais soniquement encore plus épais et résolument toujours très jouissif.
DOMAINE POTTERAT
La demeure vigneronne des Potterat est plantée au milieu du village de Cully depuis six cents ans, avec un domaine qui s'étend des appellations fameuses (Epesses, Villette) à d'autres coins plus discrets, les « Côtes de Courseboux ». C'est de là que viennent les plus éminentes topettes de la famille, un ébouriffant chasselas vieilles vignes, entre autres. Leur caveau centenaire est couru par les cullyjazzophiles, et se prêtera au poil au rock moustachu de Closet Disco Queen.
Le concert a lieu à 18h, et les « portes » sont à 17h (fermeture aux alentours de 20h).
Les personnes qui prennent un billet incluant la dégustation sont attendues à 16h
tapantes pour découvrir et siroter les merveilles du Domaine ! Les goodies inclus 
dans les « packs » seront à retirer le jour du concert auprès des gentils organisateurs.

Le concert aura lieu à l'intérieur, dans le caveau du Domaine.

A moins d'un assouplissement des mesures sanitaires, pour l'instant, l'accès sera soumis à la présentation du pass sanitaire, afin de pouvoir garantir la tenue de l'événement. Pour toute information : renaud@hummus-records.com.